2nd and 3rd August
It's going to be a scorcher – the fourth Dorset Chilli Festival
After the success of an amazing 3rd Dorset Chilli Festival last year, we're delighted to be back at St Giles Park for another scorcher of a weekend. Back this year is the chilli-con-carne cook-off, run by the UK Chilli Cook-off Association, open to pre-registered teams to battle it out for the Dorset title and a place at the national finals. This is sure to be a great day out for chilli enthusiasts, food lovers and families. So if you enjoy the sensation of steam coming out of your ears then this is the Chilli Festival for you! We have some of the country's most respected chilli companies showcasing their plants, seeds and condiments; chutneys, hot sauces, chilli chocolate, relishes, pickles and oils.
Speak to the experts and discover how to cook with chillies and which chillies to use that won't blow your head off. The stallholders all love chillies and will be only too pleased to talk to you.
BUT if you don't like it hot there's plenty of choice from the stallholders for the less robust palette. Artisan bakers, cheeses, chocolates, jams, garlic, Spanish charcuterie, Dorset-made ginger beer, Dorset ice cream.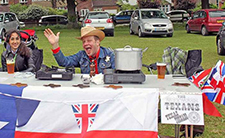 Chilli Cook-Off
Run by the UK Chilli Cook-off Association, in aid of the children's cancer charity CLIC Sargent. This is your chance to compete against other teams to make the best gallon of chilli-con-carne. All preparation and cooking to be done onsite: you have 4 hrs to achieve perfection before judging. Takes place on Sunday only.  To register your team visitwww.ukchillicookoff.co.uk. Festival visitors can buy a spoon for charity to sample all the entires!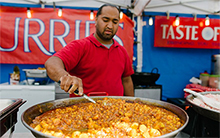 Delicious things to eat and drink
Mexican street food, enchiladas, wraps, Thai curries, Caribbean jerk chicken, wood oven pizza, giant paellas will all be on offer but if it's simply a delicious burger that you crave then you'll be well-catered for. There will selection of award-winning local beers, ales and cider to calm the tingling tongue. We'll even have chilli cider, but if all you need is ice cold lager, we've got that too.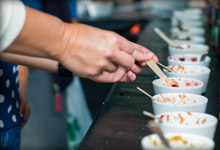 Best Sauce Competition
Make your vote count! A chance to taste artisan chilli sauces, chutneys and jams from the stall holders themselves and vote for your favourite.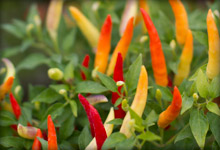 Chilli Plant Competition
Open to anyone who grows their own chillies for pleasure, a chance to show off your best plants to a panel of expert judges. Saturday only. There are 2 classes: Class 1 will be open to NuMex Twilight plants only, so everyone starts with the same variety. Class 2 is an open class, for any variety, pot grown this year. To enter bring your plant along on Saturday 2nd August before 2pm.  Judging will start at 3.30pm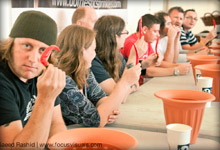 Chilli Eating Competition
Not for the squeamish but too much fun to miss out on! Entries will open 2 weeks before the event. Keep an eye on our Facebook page. Saturday and Sunday at 4.00pm.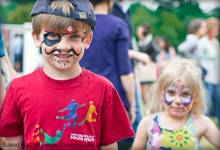 Children
Not all the food and samples at the Festival will be chillified, so there will be plenty of choice when it comes to lunch. There will also be bouncy castles, Head Turners Face Painters, horse and carriage rides and Alfredo the Magician.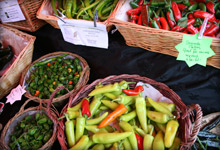 Plant / Shopping Crèche
If you've bought a chilli plant or two, or restocked your supply of great chilli sauces, why not take advantage of our Shopping Crèche? Look out for our gazebo where you can leave your purchases safely in exchange for a small charitable donation, you can also buy a bottle of water there and even give your dog a drink. Run by us, collecting donations for Cash For Kids charity which supports local children in need.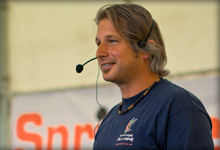 Talks and Cooking Demonstrations
Expert chilli growers and sauce makers will be sharing their knowledge with you, as well as a variety of 'cooking with chilli demonstrations' from some of our local leading chefs.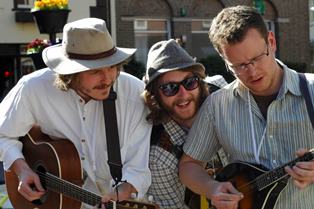 Music
This is a specialist food festival, not a music festival! But if you like a bit of music in the background we have some great acts.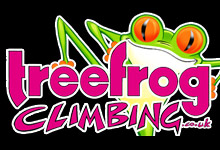 Treefrog Climbing
This year we are delighted to welcome back Treefrog Climbing who will strap you into a harness and help you climb to the top of one of the Park's majestic trees, in complete safety.